Bedroom is one of the most private parts of your house so it is just right to make it one of the best designed rooms. Designing a bedroom is more of a personal preference. It means that the one who uses and own the room has all the rights to select the color, furniture to have and the layout and wallpaper of the room.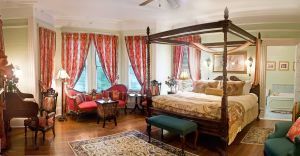 When redesigning your bedroom, you also have to consider the current design so that it won't be difficult to incorporate the new design. If possible, avoid changing electrical lines. But it is okay to move the furniture around.
If you also want to change your bed, feel free to consider checking other options online. You may check your local furniture shop, too. And when it comes to bed mattress, ensure that it is comfortable.
There are many things to consider when redesigning your bedroom. Even the flooring, curtains, and wall paint or wallpaper must be considered so make sure that every detail is well-coordinated.