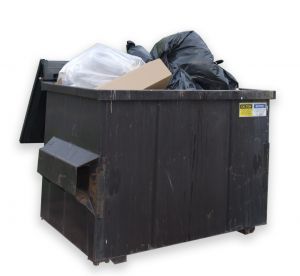 People throw trash everyday but the thing is that there are more effective ways of throwing away garbage which can promote a greener and healthier environment. It is just a matter of discipline and knowing the alternatives such as:
Reuse: There are materials out there which can still be recovered after being thrown away. So the next time that you will be throwing your broken bike you may want to reconsider keeping it and repairing it first. Just make sure that you decontaminate the item in question first before reusing it to keep yourself from contracting any possible infections.
Recycling: This is perhaps one of the most common ways of effectively disposing trash. Recycling encourages a healthier environment since it saves resources and energy which would otherwise be wasted if trash was not recycled.
Composting: It is basically piling up organic materials and leaving them in the presence of air to decompose to create a humus-like material. Methods may include mechanical mixing and aerating and ventilating of materials.
Open Burning: Most people usually do this although it is not really encouraged since it can potentially spread contamination and bad weather can neutralize its effectiveness. Furthermore, some states do not allow it or have laws pertaining to burning wastes.
These days, it is important that you throw your trash properly. Treat it as if you are doing yourself a favor. Remember, it is to promote a healthier environment which will keep you from being infected by various possible illnesses caused by trash.